Local. Trusted. Family Owned.
THE ANDOVER PRESSURE WASHING AND ROOF CLEANING COMPANY YOU CAN TRUST
If you're ready to keep your Andover home looking great and give it a boost in curb appeal, contact us to set up an appointment with our pressure washing and roof cleaning company. Our professionals are ready to help revitalize the look of your home, washing away grime and black stains on your roof, siding, deck, and other surfaces.
We can provide you with the best pressure washing service in Andover, ME because we have the training, equipment, and experience needed to handle all exterior cleaning jobs efficiently. We can have your property looking and feeling fresh and clean again!
Gutter Cleaning For Your
Andover Home
If you've been looking for a reliable Andover pressure washing contractor and roof cleaning company, contact Western Maine Pressure Washing today! Keeping a great looking deck has never been easier than calling Western Maine Pressure Washing for deck cleaning service in Andover. We provide a thorough deck cleaning service that won't harm the surfaces of your deck.
With our safe and effective deck cleaning service, we can take care of stains as well as any algae and mildew growth. Once we're finished, you'll be surprised how new your deck looks again!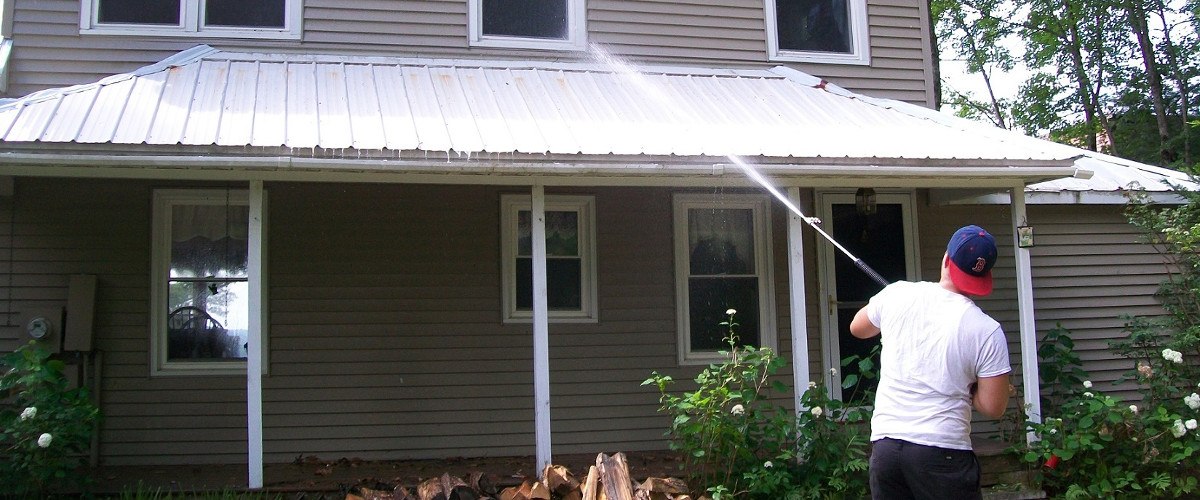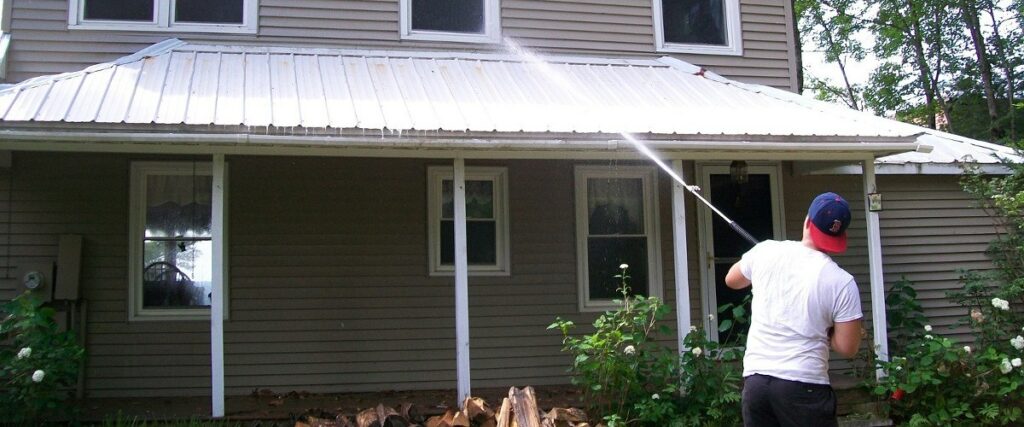 Local. Trusted. Family Owned.
Professional Pressure Washing Company Serving Andover
Call Today for Commercial Power Washing
and Soft Wash Pressure Washing
Your gutters do an important job of protecting your roof and siding from water damage. A gutter clog can present a problem for homeowners, as they can cause water to back up inside the gutters and flow over the edges. Once this occurs, the water can gather at the foundation of the house. This eventually leads to concrete crumbling, cracks, and other problems that can all be expensive to fix.
To be sure they keep working as they should, set up regular gutter cleaning services. For all of your exterior cleaning needs, contact Western Maine Pressure Washing for an estimate and schedule an appointment.