Local. Trusted. Family Owned.
YOUR TRUSTED PRESSURE WASHING AND ROOF CLEANING COMPANY IN BALDWIN
If your roof has started to accumulate black streaks and dark areas, contact our Baldwin pressure washing contractors at Western Maine Pressure Washing today. We offer expert pressure washing and roof cleaning services in Baldwin, ME.
Likewise, wooden fences and siding need to be cleaned to avoid algae growth. The best way is to ask a Baldwin pressure washing contractor to help you with the exterior cleaning. We can give your home beautiful curb appeal and help you to get rid of the algae on your deck, roof, or siding.
Our experienced pressure washing technicians can provide the best exterior cleaning options. We can remove grime and algae to protect your property while keeping the environment safe from chemicals.Call our pressure washing contractors today so that we can get your Baldwin home looking brand new again!
The black smudges covering many roofs are often more than just dirt and grime. It could be a harmful type of mold, common roof algae, or mildew. Roof shingles, particularly those made of asphalt, are damaged by these microorganisms as well as moss and lichen. Although it takes time for the physical damage to accumulate, it's important to get regular roof cleaning.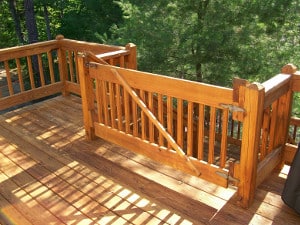 Local. Trusted. Family Owned.
We Offer House Washing and Roof Cleaning in Baldwin, ME
Call Today for Commercial Power Washing
and Soft Wash Pressure Washing
If our professionals are already helping you with the exterior cleaning, it is the perfect time to take advantage of our gutter cleaning services as well. Your gutters do build-up grime and the leaves can get difficult to remove, which will lead to clogging and leaks as the debris starts to clog the water flow.
The best way to keep clogged gutters from starting is to have gutter cleaning done regularly. Our experienced pressure washing contractors can get them functioning and looking good again. Contact our pros today.