Local. Trusted. Family Owned.
Pressure Washing Auburn ME
Top-Rated Pressure Washing
in Auburn
If you are a resident or homeowner in Auburn, ME, and in need of top-rated professional Auburn pressure washing services around you, Western Maine Pressure Washing Service is your go-to option. Western Maine Pressure Washing Service offers the best pressure washing service in and around Auburn, ME.
Maintenance is an important aspect of property management, and one of the basic maintenance practices is cleaning and washing off stains from various parts of the building. However, there are some stains and dirt that regular washing cannot clean. In this case, you need pressure washing.
Pressure washing is one of the ways of cleaning the interior and exterior parts of a building. It uses water sprayed at high pressure to clean off tough and stubborn stains. Pressure washing works for many parts of the building, including walls, floors, and the driveway. It is also the cleaning method used in concrete cleaning.
Searching for Auburn
Pressure Washing Near Me?
These stubborn stains and dirt arise from constant and prolonged use of the building and its exposure to adverse weather conditions over time. This is why the exterior part of the building usually spots these stubborn stains.
Pressure washing, as basic as it sounds, involves some technicalities that are not commonplace. It also comes with certain risks because water sprayed at high pressure can cause serious damage to the skin. This is why we offer to handle the pressure washing process for you. We take on the risks and apply the technicalities to rid your building of these stains.
Regardless of where these stains and dirt are located, they do not bode well for the aesthetics and economic value of the building. This is why you need a professional pressure washing company to clean out these tough stains and restore your buildings' elegance and visual appeal. Western Maine Pressure Washing Service ticks all the boxes for the perfect pressure washing company to carry out the task.
We work with professional and qualified technicians who understand the intricate techniques of pressure washing and have experience applying these techniques to washing different building types. Be it a residential or commercial building, we are qualified and well-equipped to provide high-quality pressure washing services.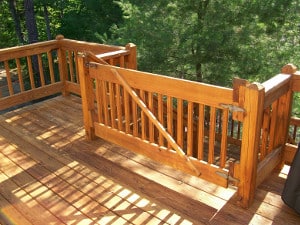 Local. Trusted. Family Owned.
Expert Pressure Washing Service Auburn Residents Trust
Call Today for
Commercial Power Washing in Auburn, ME!
We know that it is not enough to work with experienced professionals. We understand that pressure washing requires certain equipment and washing materials that make your building clean from stubborn stains. Therefore, we provide our technicians with state-of-the-art equipment and washing materials that are certified safe for buildings, their occupants, and the environment.
At Western Maine Pressure Washing Service, our services are not limited to pressure cleaning. Apart from commercial power washing, we offer deck, roof, window, and gutter cleaning. In essence, the core of our service is ensuring that your buildings do not get worn out by prolonged exposure to various weather elements. We are dedicated to providing our clients with clean, elegant, and visually appealing buildings.
With the combination of professionalism, quality service delivery, and the knack for providing value for money, our pressure cleaning service is one of the best in Auburn, ME. The city of Auburn is located in the South Central part of Maine and is the seat of Androscoggin County. At the 2020 census, the city had over 24,000 people.
With an 89% humidity level, the city has its fair share of rain and wet weather conditions that contribute to stubborn stains on the exterior part of the building. Consequently, there is a need for a high-quality pressure washing service that cleans these stains off, and Western Maine Pressure Washing Service is the perfect brand for the job.