Local. Trusted. Family Owned.
Top-Rated House Washing
in Gray
A building, before anything else, provides accommodation and safety for its occupants. This is the primary function of a building, and if, for any reason, a building fails to perform this function, it is almost useless, be it a commercial or residential building. It's best if homeowners and facility managers strive to avoid this occurrence.
There are many reasons why a building could lose its functionality of accommodation and safety for its occupants. One of these reasons is dirt accumulation. The accumulation of dirt, stains, and debris makes people uncomfortable in a building. Apart from the dent to the aesthetics, it is also unhealthy as harmful organisms need a dirty area to breed and spread.
If you want to avoid the consequences of a dirty building, you need Western Maine Pressure Washing services.
Western Maine Pressure Washing is a professional cleaning company specializing in exterior house cleaning and other building maintenance services. We are focused on providing quality and excellent house washing services to homeowners and residents of Gray, ME. If you are a homeowner or resident of Gray, ME, and you need excellent Gray ME house washing services near you, Western Maine Pressure Washing is your best bet
Searching for Gray
House Washing Near Me?
House washing involves using professional cleaning procedures to wash parts of a building and ensure that there is no dirt, stain, or debris located in any part of the building. In other words, it involves a thorough and detailed washing process involving all parts of the building. Using this definition, it is clear that you need professional hands for house washing. This is because you may not be able to be as detailed as the house washing process requires.
Also, there are parts of the building that you may be unable to access, such as the roof. Therefore, you need to get professionals handling the washing process, which is where Western Maine Pressure Washing comes in.
We are a team of professionals with the required expertise, qualifications, and equipment to provide a perfect house washing service. We employ these factors to ensure that your building can remain visually appealing and functional despite being used for long periods.
Our cleaners go through each part of the building applying specialized cleaning techniques, such as vinyl washing and siding washing, to ensure that you have a professionally cleaned building.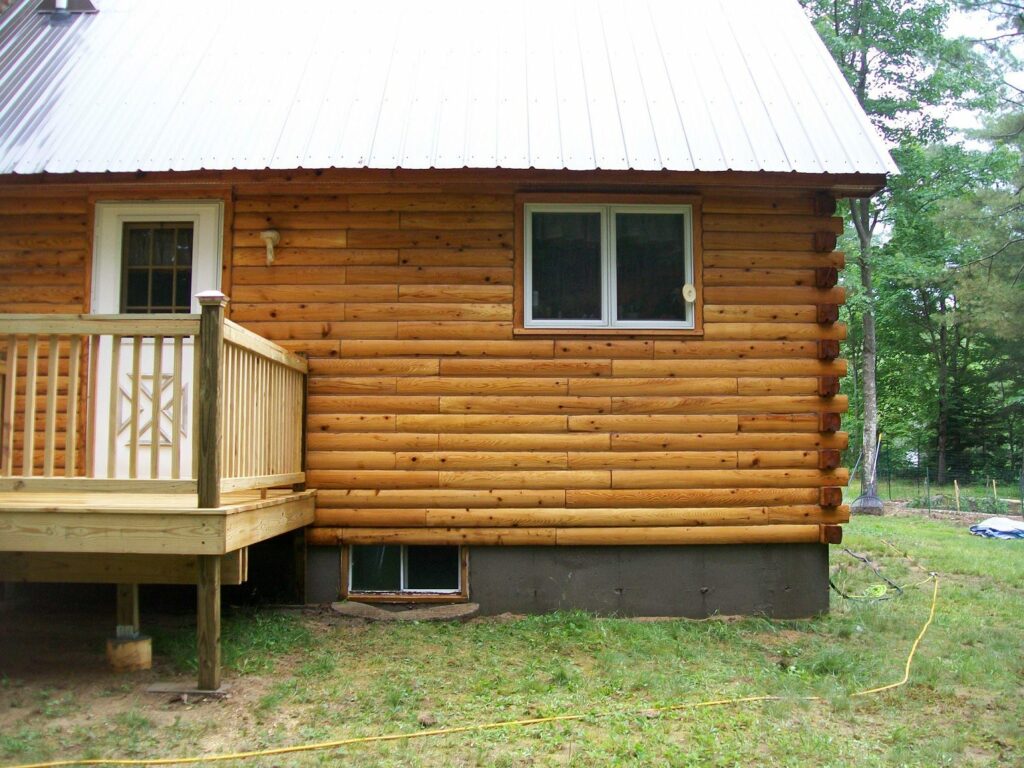 Local. Trusted. Family Owned.
Expert Exterior House Cleaning Gray Residents Trust
Call Today for
House Washing in Gray, ME!
Because house washing involves cleaning the whole building, our team of professionals may have to spend some time in your personal space. We understand how uncomfortable this could be, so we make the cleaning process as fast as possible without compromising the cleaning service's quality, thoroughness, and excellence.
We have been in the business of cleaning and maintaining buildings for over ten years. Therefore, we have built a service delivery system that allows us to effectively combine dexterity, excellence, and professionalism in our house washing services.
Residents and homeowners looking to enjoy our house washing services in Gray, ME, call us today. We can guarantee you a swift response, after which we try to understand your requirements regarding the house washing service, and then select a convenient date. From that point, we prepare to move in and deliver some of the best house washing services you have ever gotten.
Located in Cumberland County, Gray, ME, is a town in Maine. The town boasts a population of more than 8000 people, to whom we are dedicated to providing top-notch house washing service. Reach out to us today to enjoy our professional house washing service and save your building from the consequences of accumulated dirt and stains.