Local. Trusted. Family Owned.
Top-Rated House Washing
in Bethel
Mold and algae are gradually taking over your house? That's bad news but don't beat yourself up about it anymore. Allow Western Maine Pressure Washing to deal with them.
We're a pressure washing company with 12 years of experience. This gives us an advantage because now we know how to serve you well. Truthfully, house washing in Bethel, ME, isn't a walk in the park. It's a demanding process — one that we don't take lightly.
Chances are you just bought a house here in Bethel. Or you're looking to sell yours. Either way, having the house sparkling is now a paramount need. If selling is on your mind, then be assured that washing the house will boost its market value. Who doesn't like a dirt-free environment? Therefore, to get your house washed thoroughly, contact us now. Further, not only is exterior house cleaning a demanding process, it can be messy. But as seasoned professionals, we take it in stride. 
Searching for Bethel
House Washing Near Me?
Also, we make sure to access your property properly. In our experience, years of accumulated dirt can prevent homeowners from spotting imminent repairs. After our assessment, If house washing shouldn't be a priority, we walk you through options you might consider. Our duty as experts doesn't end with cleaning; we help you protect the integrity of your home.
Are you looking for a Bethel house washing company near you? Do well to reach out to us. The warm, humid summers in Maine can foster the growth of mold and mildew. When left unchecked, they increase exponentially, affecting the quality of the air you breath. Yes, these things don't reduce your home's appeal alone— they also implicate your health.
Accordingly, we advise homeowners to wash their homes at least twice a year. However, we understand how stressful maintaining a routine can be. If you hire us, we can plan a convenient routine together. When we say we offer premier, affordable house washing services, we mean it. There are mainly two types of house washing: Soft and Pressure washing. Here at Western Maine Pressure Washing, we know when and where to use either method.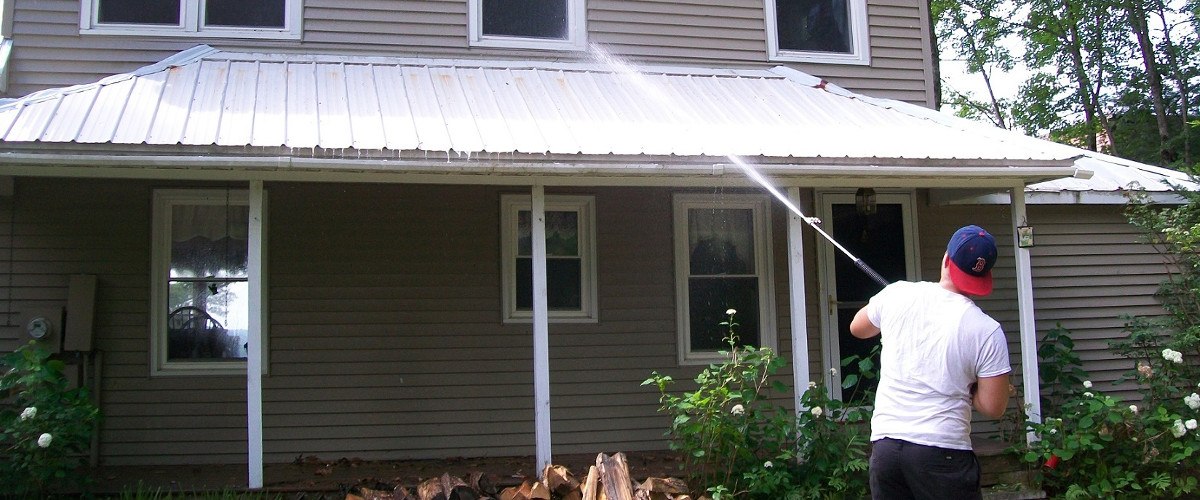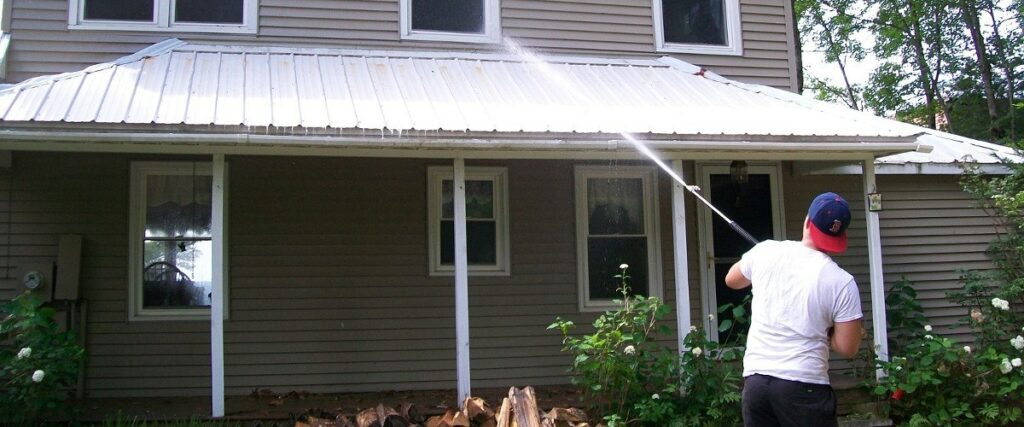 Local. Trusted. Family Owned.
Expert Exterior House Cleaning Bethel Residents Trust
Call Today for
House Washing in Bethel, ME!
Essentially, pressure washing does exactly what it implies; wash with pressure. But this method isn't suitable for all parts of your home simply because of what it involves. Why? Well, you and I aren't the only ones that dislike pressure. Your vinyl, siding, and windows don't either. Moreso, these delicate parts of your home can get impaired by pressure washing. Impairment implies repairs; repairs imply costs. Like most homeowners, you must hate unnecessary costs.
On the contrary, soft washing helps avoid repairs and still cleans effectively. This washing method is the twin opposite of pressure washing. Moreso, we use a friendly blend of biodegradable cleaning agents. Vinyl and siding washing is best done using soft washing. Many regard soft washing as the magic wand needed to make their homes graceful again.
Bethel is a small town in Maine, America. Notably, Maine is the 12th smallest state by area. It's also the 9th-least populous in the country. Nonetheless, this state is one of America's natural reserves, as 80% of the total land is still occupied by forests. In these times of climate awareness and biodiversity protection, those forests are a big plus to the state.
Ultimately, you are tired of seeing all that dirt and grime. As such, you want to get rid of them right away. Well, nothing will make us happier than to hear from you!