Local. Trusted. Family Owned.
Top-Rated Roof Cleaning
in Bethel
Hold up a minute; my roof is meant to be cleaned? If we tell you that you're not the only homeowner who feels like this, will that make you feel any better? What if you're told that roof cleaning experts are now in your city? As it happens, if you reside in Bethel, ME, today is your luckiest day! Western Maine Pressure Washing has opened shop right here.
Roof washing services aren't all we offer. We also specialize in deck, gutter, pressure, and window washing. We have sufficient training to make cleaning a blissful experience for you. Also, we're customer-driven. It implies that building a good professional relationship with our customers is at the core of our values. Doing this is impossible without offering the best value for your money. Hence, be assured that we always go the extra mile.
Roof cleaning is not your regular type of cleaning. On the grand scale of things, exterior cleaning is vital to the integrity of a house. However, certain parts, like the roof, aren't cleaned like others. The technicalities involved are perhaps why homeowners overlook it. Who sees the top of the roof anyway? That's a wrong approach, and because we're versed in the difficulties, we know exactly what to do. Thus, if you're looking for a first-rate Bethel roof cleaning outfit near you, your search is over.
Searching for Bethel
Roof Cleaning Near Me?
Moreover, to get roof cleaning done properly, we ask certain questions: what season of the year is it? How long since the last cleaning? What kind of roof is it? What's the state of the roof? Is the roof in need of immediate repair or maintenance before cleaning? How tall is the building? Notably, we don't bother you with these questions. It's our job to inspect and draw conclusions. But it doesn't mean we won't walk you through the entire process.
Further, roof washing services are important because they prolong the lifespan of your roof. Since it's part of the home's exterior, roofs are constantly exposed. As a result, moss, algae, dust, and mold eventually gather on them. Even insect nests and termite tunnels. Combined, these things dampen the quality of your roof. As you well know, a damaged roof is unsafe for your home.
Equally important, roof cleaning doesn't involve the roof alone. If you look at your house, you will find that gutters and downspouts are attached to the roof. Hence, when you hire us, we ensure they are ultraclean too.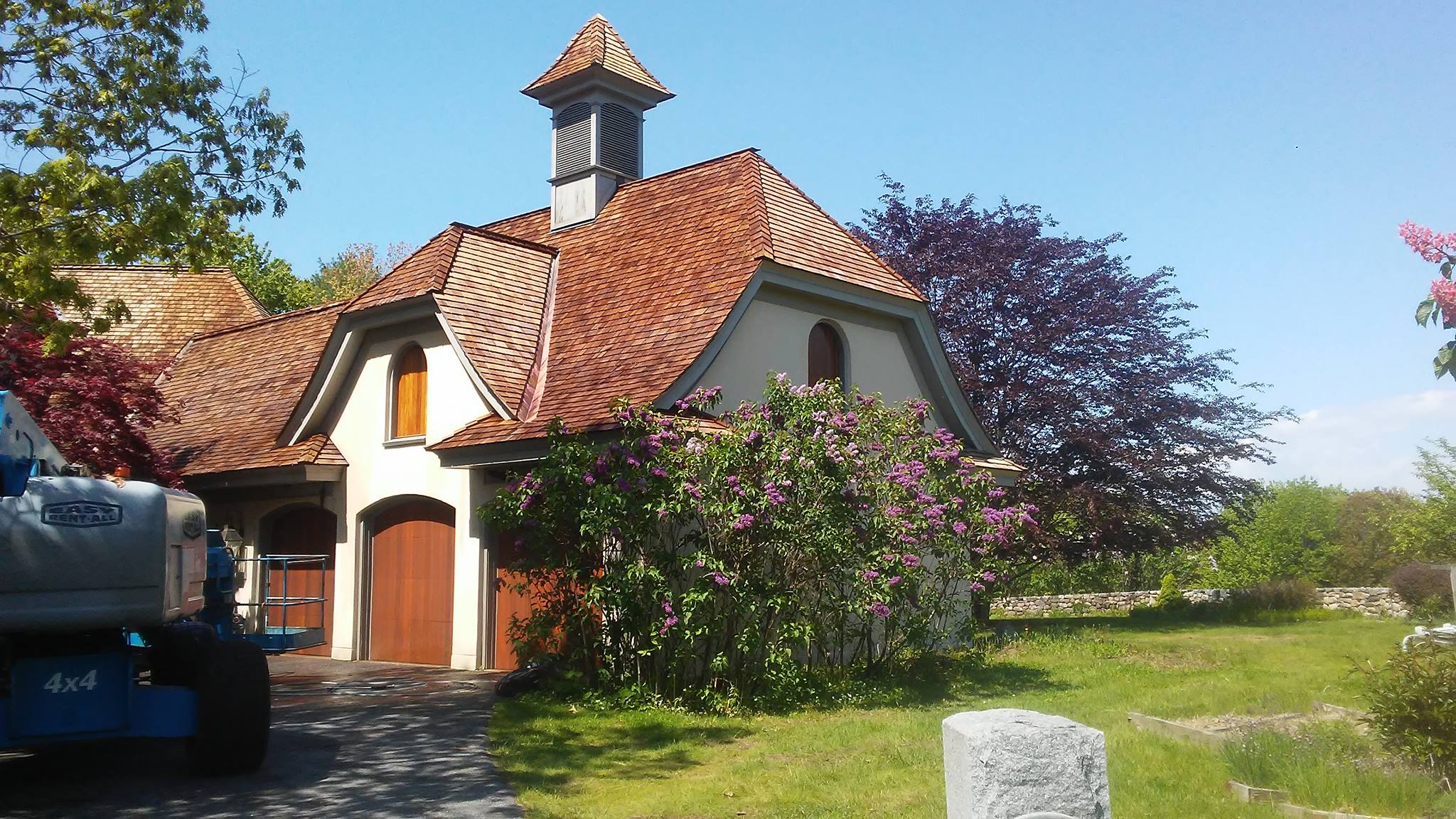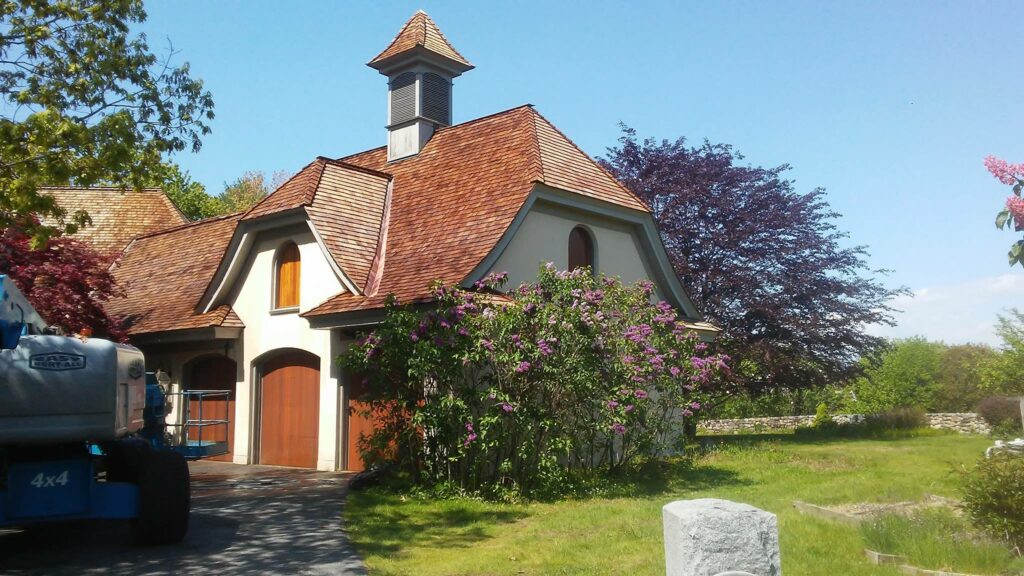 Local. Trusted. Family Owned.
Expert Soft Washing Bethel Residents Trust
Call Today for
Roof Washing in Bethel, ME!
Whether it's a commercial or residential building roof, contractors warn against pressure washing. The reason is that it's unsuitable for roofing materials; cedar, vinyl, PVC, and aluminum tiles. Therefore, we adopt soft washing instead. It's safe and gets the job done.
However, the efficiency lies in targeted cleaning, not just spraying water from any distance. Some stains on the roof will take longer to remove than others, so adequate care must be taken. Moreso, here at Western Maine, we use 100% safe chemicals. Let us be your go-to roof cleaning company in Bethel, ME.
Widely regarded as Oxford county's mountain village, Bethel was originally a textile farming settlement. The town's rural feel explains why the population remains low. Nevertheless, Bethel is a tourist hotspot for activities like hiking and sport hunting.
Overall, a clean roof will help maintain your home's tasteful look from any viewpoint. It will also prolong the roof's lifespan, saving you stress and money. Roof cleaning in Bethel, ME, has never been easier until now. Call the number below to get started!