Local. Trusted. Family Owned.
PRESSURE WASHING BIDDEFORD, ME
Top-Rated Pressure Washing
in Biddeford
Without routine pressure washing, the exterior of a building or a house can't stay spotless. One of the best choices you can make to improve your family's well-being is to pressure clean your home. So, if you're looking for pressure washing services in Biddeford, ME, our seasoned experts at Western Maine Pressure Washing are ready to give your home or business the glow it deserves. We pledge to provide top-notch services and promise complete client satisfaction.
Western Maine Pressure Washing has been offering quality services to residential and commercial property owners since 2012. We have satisfied numerous clients for that long period, and we look forward to adding to the long list of satisfied clients. So, if you require pressure washing services in Biddeford, ME, please do not hesitate to contact us. Our services are not limited to pressure washing alone; we also offer deck, roof, window, gutter, multi-unit, concrete, and commercial power washing in Biddeford, ME.
However, you should ensure that your home or place of business receives only the best work possible regarding maintenance. Consequently, you can always rely on the pressure washing professionals in your area. Our pressure washing services can keep your residence or place of business in excellent condition. Any property you own, whether a home or a business, will cost you a pretty penny, so you'll want to do everything you can to keep its value over time. Therefore, pressure washing is the ideal project to take on to make this possible.
Searching for Biddeford
Pressure Washing Near Me?
Pressure washing will provide many benefits that will help preserve the value of your home or business while demonstrating your pride in it. To reap all of these benefits, you must have your pressure cleaning done by a professional home improvement company. So if you live in or around the Biddeford area, Western Maine Pressure Washing should be your go-to expert for pressure washing services. Because of our significant knowledge in this sector, we can assist you in taking advantage of all the benefits pressure washing offers.
Also, besides an improved exterior appearance, the best benefit you'll experience with pressure washing is improved health. You may be wondering if pressure washing can improve your health. Yes, it can. Simply by blasting away dangerous contaminants that are accumulating on the outside of your home or place of business. A building's exterior is frequently exposed to rain, sunlight, and other humid conditions, which are ideal growing environments for mold and algae. Likewise, if those unpleasant organisms start growing on your property, you'll be breathing them in constantly at your house or business, which is proven harmful to your health.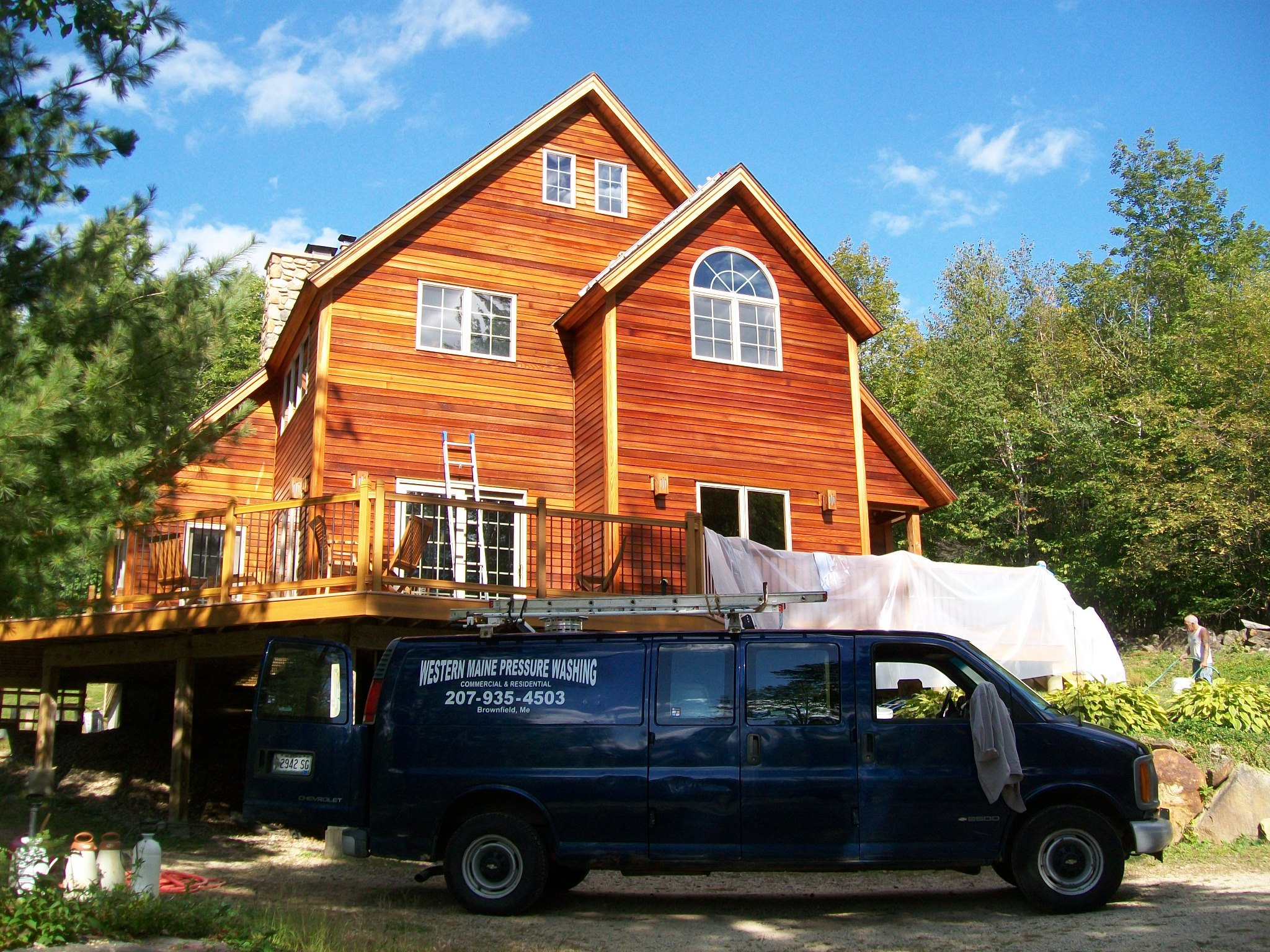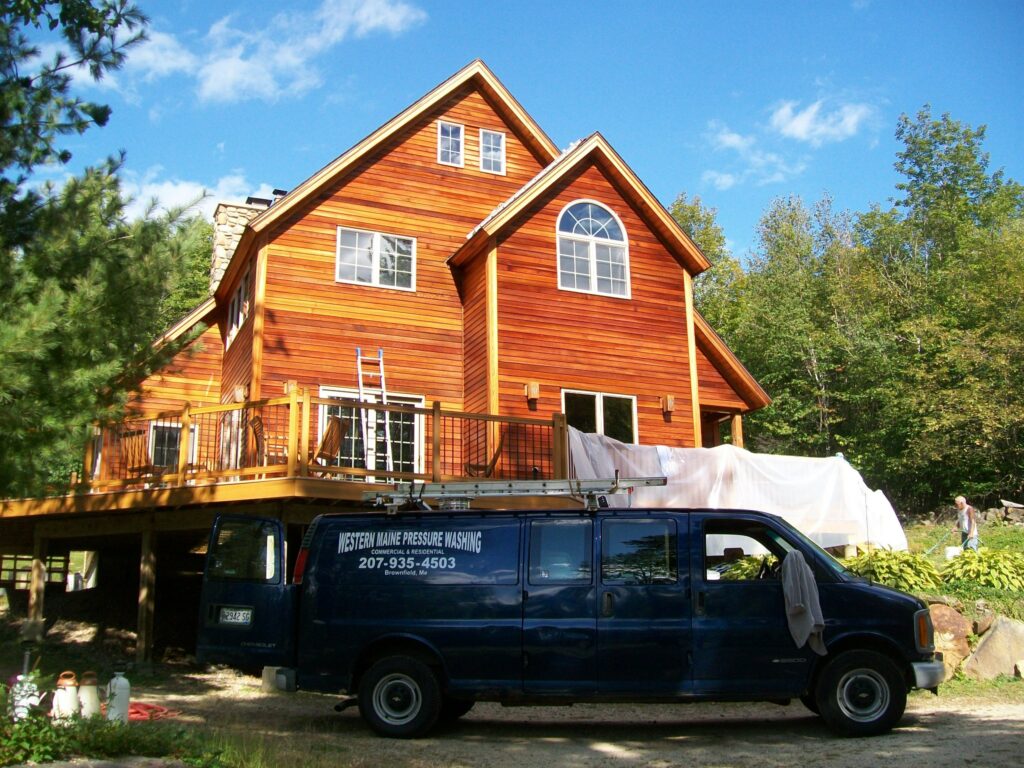 Local. Trusted. Family Owned.
Expert Pressure Washing Service Biddeford Residents Trust
Call Today for Commercial Power Washing
in Biddeford, ME!
However, you can wave goodbye to those unhealthy growths by having your property and life blasted clean with pressure washing, resulting in improved health for you and your family. Additionally, if you intend to sell your Biddeford residence or business, you must make it appear appealing to potential buyers. Otherwise, trying to sell it will be challenging. So, if you are looking for Biddeford pressure washing services near you, Western Maine Pressure Washing is your best bet.
Biddeford, the principal commercial center of York County, is a city in the state of Maine. The city is the site of one of the earliest European settlements in the country. With a current population of 22,552, Biddeford is nicknamed the Twin City.
So, if you're unhappy with your home's exterior or looking to put your property on the market, you will want to increase its curb appeal. And the way to do that is to hire our professional pressure-washing experts at Western Maine Pressure Washing. We would expect to hear from you with a free quote on viable projects!