Local. Trusted. Family Owned.
Roof Cleaning Biddeford ME
Top-Rated Roof Cleaning
in Biddeford
Do you require roof cleaning services in Biddeford, ME? If so, Western Maine Pressure Washing is delighted to assist you in giving your roof the renovation it needs. Our team of professionals is skilled and equipped to operate on a wide range of surfaces, and we love the opportunity to give our clients excellent service. Here at Western Maine Pressure Washing, quality is our first and most important concern. And our quality is reflected in our services to residential and commercial property owners.
You can trust our local experts at Western Maine Pressure Washing to provide the most thorough cleaning possible, whether you need your roof, windows, or entire building cleaned. We are committed to becoming your number one option for roof washing in Biddeford, ME. Your roof is a significant and special part of your house because it offers additional structural support while shielding you and your loved ones from external elements. Your roof makes your home's appearance as attractive as it can be.
However, your roof requires assistance to continue to provide this protection, support, and beauty. This assistance can take the form of routine low-pressure roof cleaning or soft washing. Soft washing will help to remove years of ugly growth and dirt buildup, making your roof shine like new and allowing it to function at its best. So, if you're looking for professional soft washing services in Biddeford, ME, give our local experts at Western Maine Pressure Washing a call.
Searching for Biddeford
Roof Cleaning Near Me?
Your roof is subjected to numerous damaging elements. Algae growth is one of them. They can be unattractive as they lead to dark patches on your roof, but more than that, they can diminish your roof's health and lifespan. This is possible when algae growth causes your roof's protective granules to loosen and fall away. Without those granules, your roof will be more susceptible to damages that other external elements can cause, water damage being the most common among them.
Once water damage sets in, it could lower your roof's lifespan by many years. It is an expensive problem to incur. But you can avoid this expense by calling on our pressure washing experts at our professional roof washing company, and we'll get that algae knocked off before it can lead to any serious damage. Your home is a significant investment, so you'll want to recoup as much of your money as possible when you decide to sell it. You can quickly increase the value of your home with a professional roof cleaning from Western Maine Pressure Washing.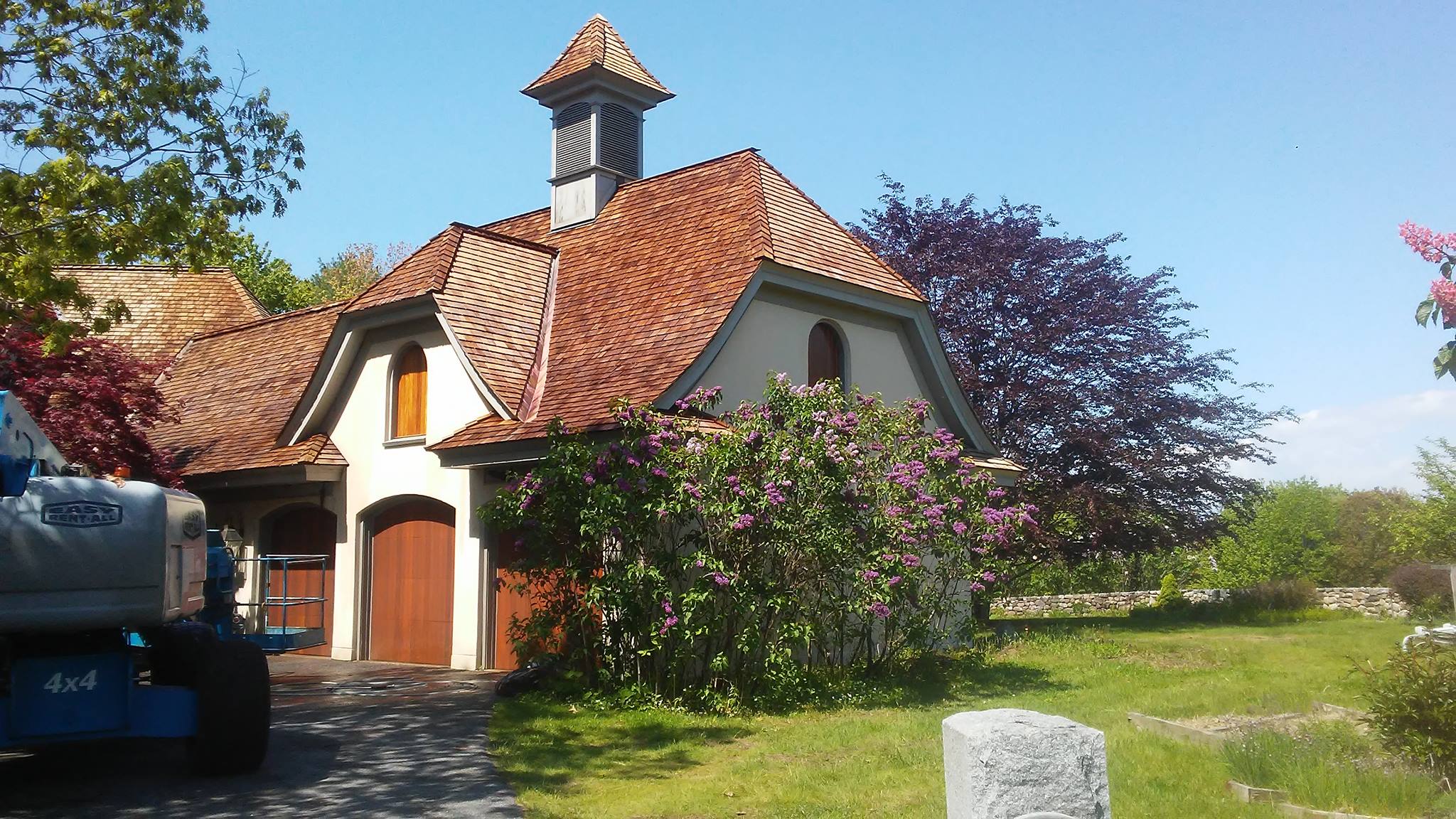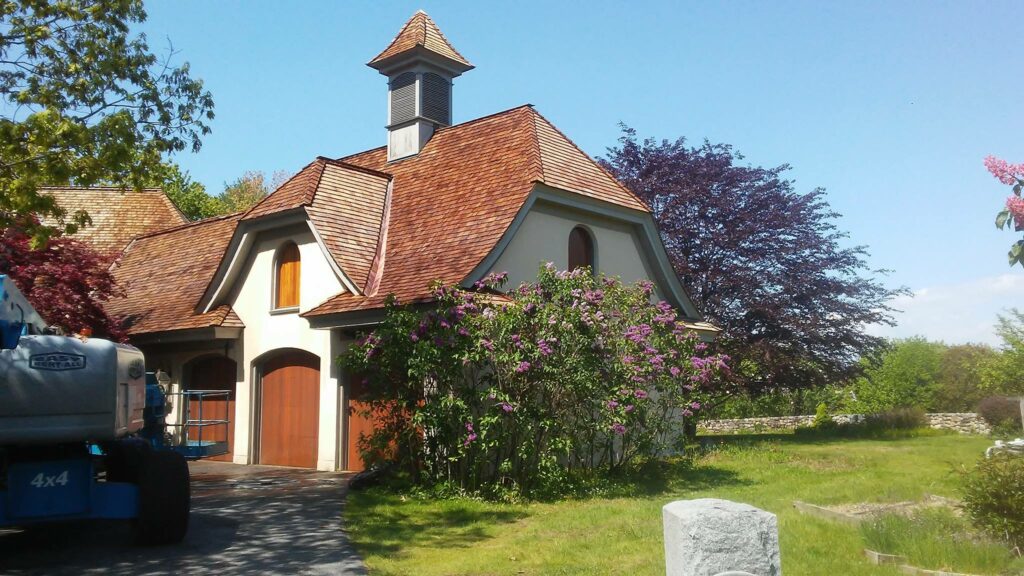 Local. Trusted. Family Owned.
Expert Soft Washing Biddeford Residents Trust
Call Today for
Roof Washing in Biddeford, ME!
Biddeford is Maine's sixth-largest city, with a population of over 21,000 people. Located in York County, Maine, Biddeford is a standout community conveniently situated south of Portland and north of Boston. A stop at the Rachel Carson National Wildlife Refuge, Ferry Beach State Park, Old Orchard Beach Pier, and Saco Museum would leave you delighted.
Perhaps you are searching for Biddeford roof cleaning services near you and don't know how to go about it. Please reach out to our representatives at Western Maine Pressure Washing. You can count on us to deliver the services you require excellently.
Your satisfaction drives us to give our best in your projects, and so we offer free estimates for them. Give us a call; we hope to hear from you soon!