Local. Trusted. Family Owned.
Roof Cleaning Fryeburg ME
Top-Rated Roof Cleaning
in Fryeburg
Have you been searching for roof cleaning services in Fryeburg, ME? If yes, you should stop searching because Western Maine Pressure Washing is here to serve you. We proudly offer all our roof cleaning services to all residential and commercial property owners in the Fryeburg community. We are a highly recommended roof washing company, and we welcome the chance to work with you any time of the year.
Since 2012, Western Maine Pressure Washing has provided our neighbors with exterior cleaning services that are thorough, dependable, and beneficial in many ways. Our team members work carefully with each customer to determine the cleaning service(s) that you are looking for. We also ensure that you are satisfied with the results of any of our cleaning services.
We consider customer satisfaction one of our main priorities, and we will do everything we can to meet or exceed your expectations. Contact us anytime, and we'll take care of you.
Furthermore, we specialize in home enhancement services such as; pressure washing, roof washing, gutter cleaning, window washing, deck cleaning, multi-unit cleaning, and roof washing Fryeburg, ME. We have a passion for helping all of our neighbors nurture and maintain their residential or commercial property with our excellent services.
Searching for Fryeburg
Roof Cleaning Near Me?
Roof cleaning is one of the ways to protect your home or your business property. The roof of your home or business is an important structure because it protects anything that lies underneath it.
Routine roof cleaning services will help extend the life expectancy of your roofing materials, remove all unwanted substances, such as dirt, algae, debris, and anything else that has appeared on your roof's surface. Soft washing is the ideal technique for roof washing. And at Western Maine Pressure Washing, we offer one of the best soft washing services in Fryeburg, ME.
However, failing to take care of your roof would only result in extra cost and energy for repairs, and we are sure you don't want to go through that stress. It's evident that the benefits of roof cleaning greatly exceed the expense of giving your home's roof the required maintenance in the long run.
Western Maine Pressure Washing is a fully licensed and insured company. Our team members are equipped with some of the best machinery and cleansers in the industry. We also have the advanced training and hands-on experience that is needed to provide all of our customers with safe, transformative exterior cleaning services.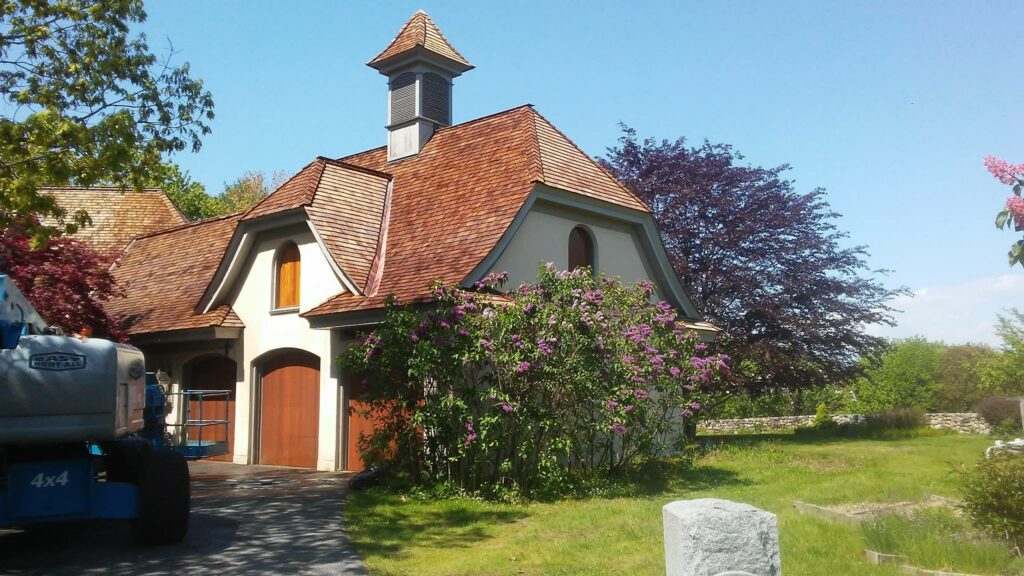 Local. Trusted. Family Owned.
Expert Soft Washing Fryeburg Residents Trust
Call Today for
Roof Washing in Fryeburg, ME!
The charming town of Fryeburg, Maine, is known for its International Musical Arts Institute, proximity to White Mountain National Park, and Saco River location. It is situated in Oxford County.
Nature lovers may kayak, snowmobile, mountain bike, and hike through the nearby forested areas to see gorgeous landscapes, picturesque beaches, waterfalls, and tranquil lakes in the charming village of almost 3,500 residents.
Are you in need of Fryeburg roof cleaning services near you? If yes, contact us at Western Maine Pressure Washing. If your roof looks unkempt and smudgy, simply contact your local pressure washing specialists at Western Maine Pressure Washing, and we'll make that old roof shine like new again.
We offer a free estimate on possible projects and hope to hear from you soon!