Local. Trusted. Family Owned.
Roof Cleaning Scarborough ME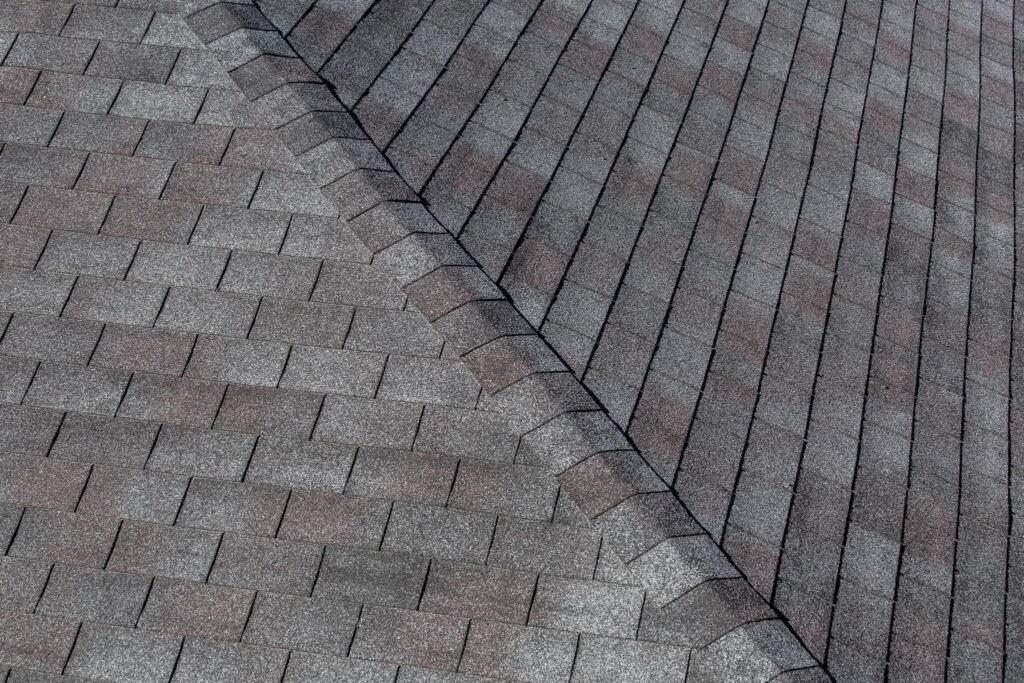 Top-Rated Roof Cleaning
in Scarborough
As a family-owned roof washing company with a proven track record, we take great pride in providing our clients with one of the most top-notch roof washing in Scarborough, ME services available. Our skilled team is committed from start to finish to offering secure and effective services that materially enhance our clients' residences and places of business. To achieve the best long-term results, we perform our roof cleaning services with state-of-the-art equipment and non-toxic cleaning products. Above all, we provide every job with the utmost care, prioritizing the health and safety of our clients at all times. Regardless of the project's size, we work closely with each client to ensure their complete satisfaction.
Cleaning and maintaining the roof of your house is pretty essential, whether you're planning to sell soon or just want your house to stand out from the competition. Either way, a roof cleaning service from Western Maine Pressure Washing can do wonders.
In addition to leaving a bad first impression on neighbors and guests, a dirty roof can develop structural problems that are costly to fix. Black streaks and patches on a roof are actually Gloecapsa Magma, a type of black algae that loves to feed on the calcium carbonate in asphalt shingles. This type of growth will shorten the lifespan of your roof and cause damage.
Searching for Scarborough Roof
Cleaning Near Me?
You might be shocked to discover that the north side of your house and the shaded areas have more black and green algae than the south side. The lack of sunlight is to blame for this. Numerous types of roofing materials offer a habitat for the growth of these bacteria. Roof replacement may be necessary for as little as 10 or 15 years if the damage to the roof is severe enough to cause structural damage and water leaks.
To maintain the long-term condition of your roof, a soft washing in Scarborough, ME treatment should be carried out once every 3 to 7 years, depending on the location of your home. Although cleanings can be done whenever the weather is pleasant, our cleaning techniques are effective year-round. The ideal time to clean your roof is typically spring to late fall.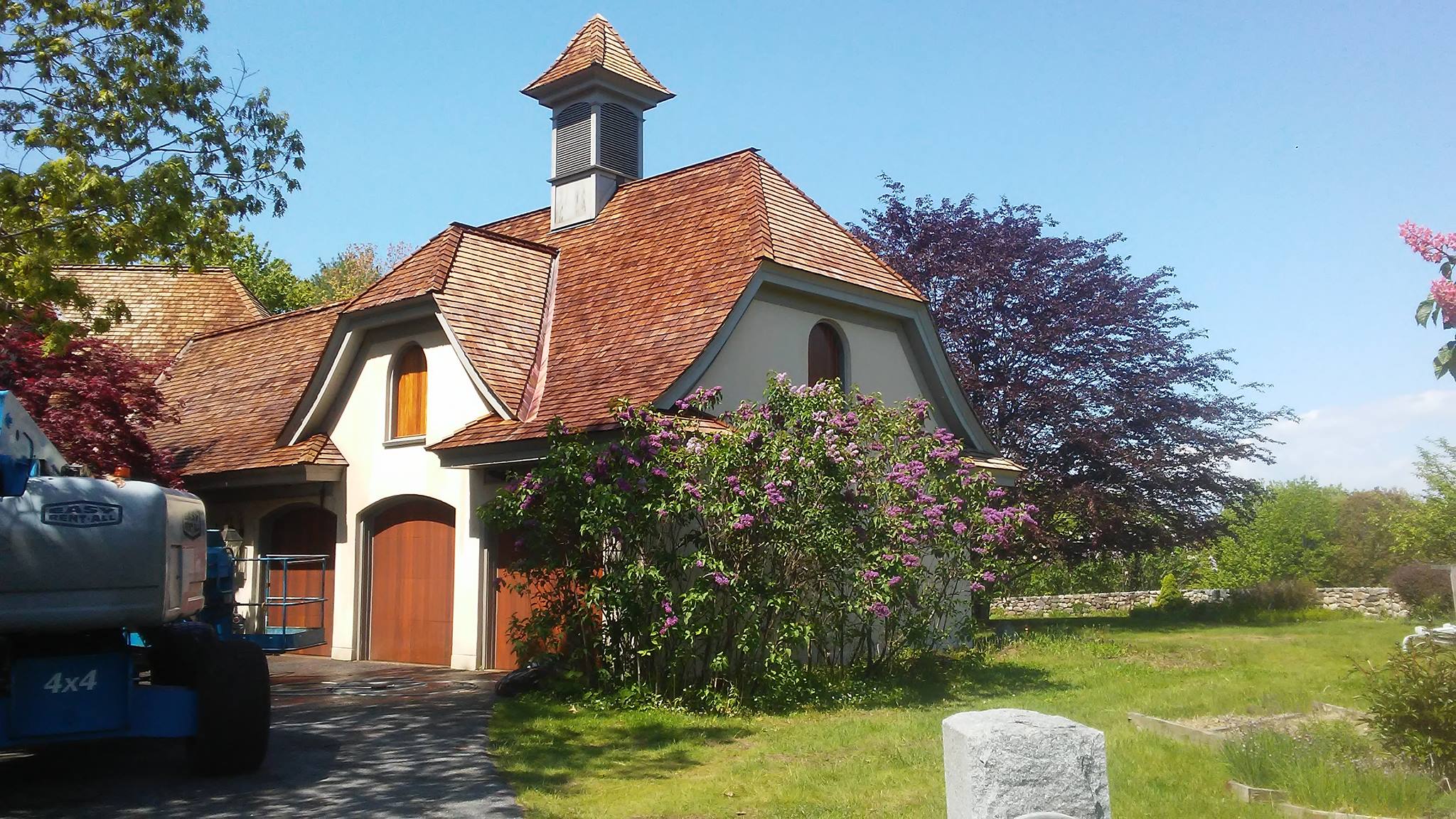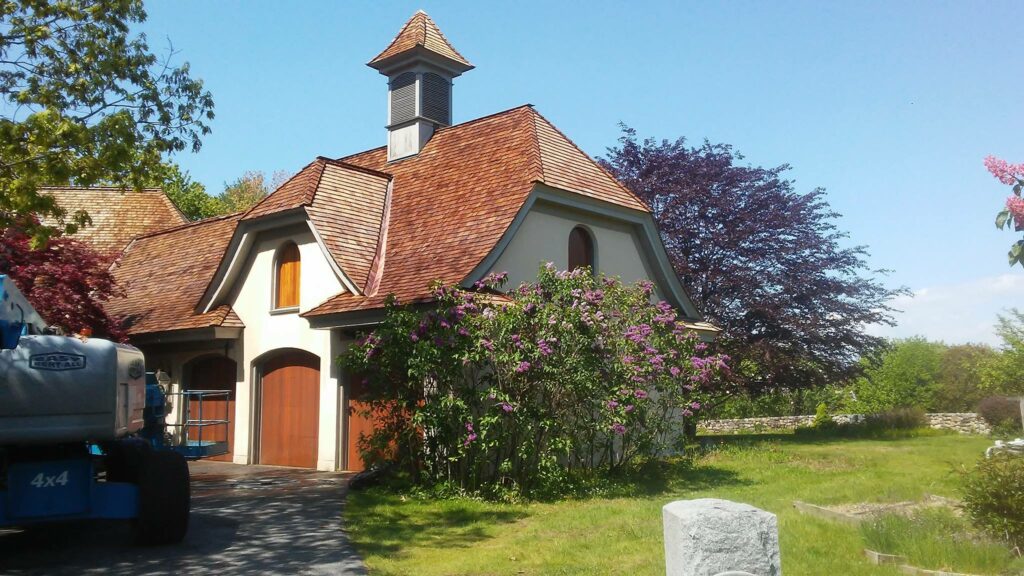 Local. Trusted. Family Owned.
Expert Soft Washing Scarborough Residents Trust
Call Today for Roof
Washing in Scarborough, ME!
The modest seaside town of Scarborough, located a few miles south of Portland, offers a distinct small-town charm that is lacking in the bigger metropolis. There is a plethora of things to do, like discovering the historical history of the area, unwinding on the neighboring beaches, and savoring the finest seafood. Locals in Scarborough are a happy bunch that always manage to have a good time, no matter the weather. The Scarborough Winter Festival offers a public skating rink, live entertainment, competitions in several winter sports, etc. A snow sculpting competition and kid-friendly wagon excursions are also available.
We take great pride in offering top-notch property protection. From roof washing and house/building washing to pool and deck enclosure cleaning, driveway/parking lot cleaning, as well as gutter cleaning/brightening, we are available to help with any cleaning requirements. When you choose to work with us, you're getting a team of specialists with the knowledge and expertise in Scarborough, ME roof cleaning solutions required to successfully clean your property.