Local. Trusted. Family Owned.
House Washing Westbrook ME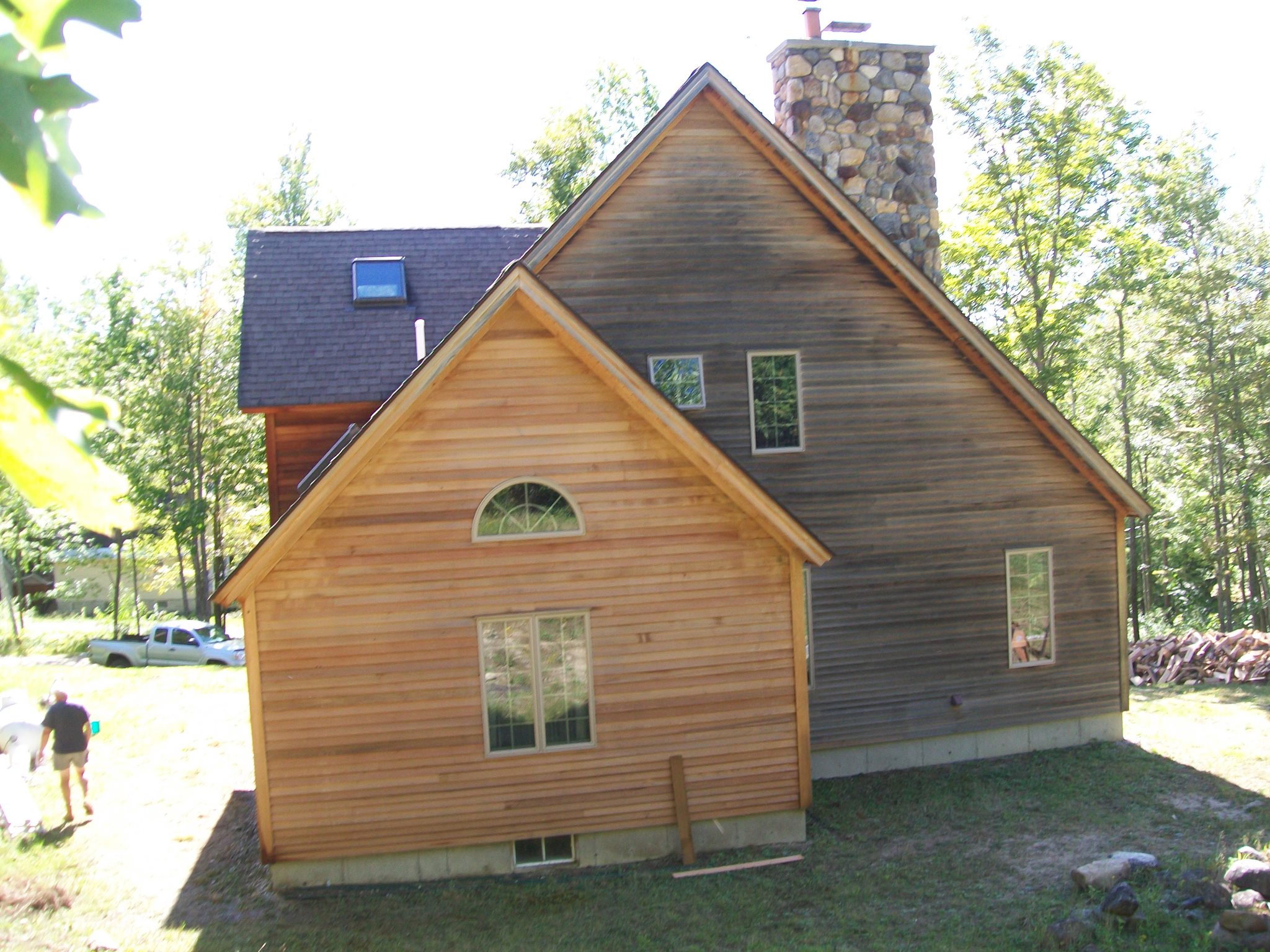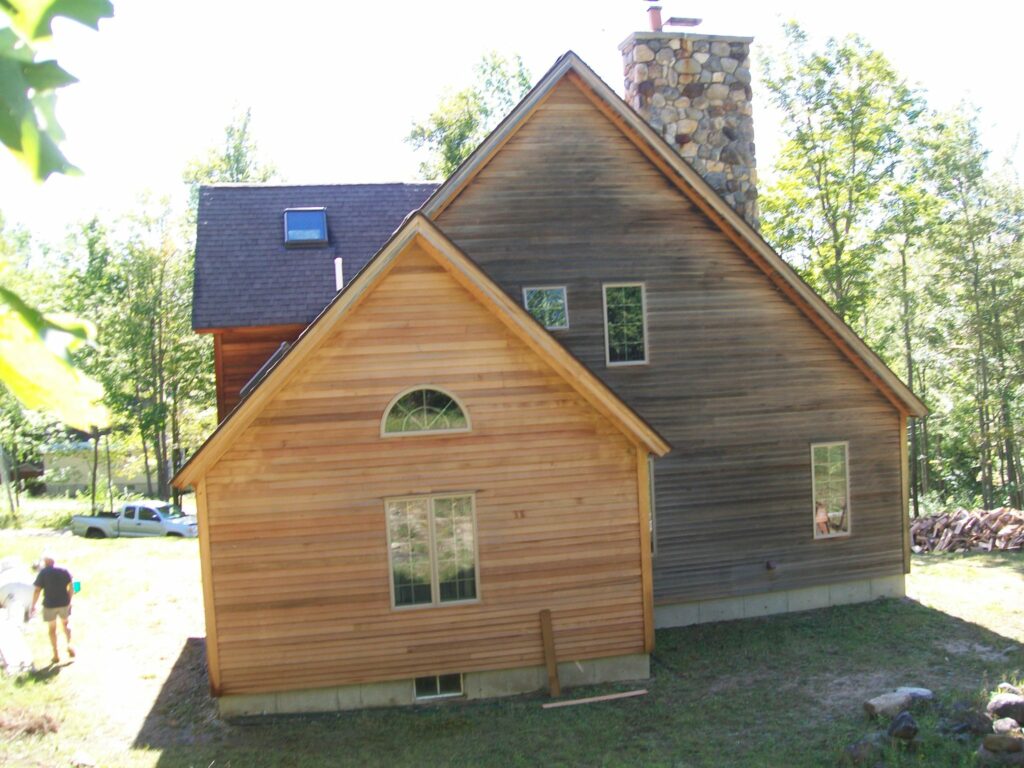 Top-Rated House
Washing in Westbrook
Since 2012, Western Maine Pressure Washing has provided high-quality house washing in Westbrook, ME services to homeowners and business owners to assist them in maintaining their property's good appearance and functionality. Whether you need siding washing, vinyl washing or your entire building cleaned, you can rely on your neighborhood experts at Western Maine Pressure Washing to conduct the most thorough cleaning possible. You can trust your local pressure washing specialists to provide the greatest house washing services, regardless of the service you may need from us, because of our knowledge and dedication to perfection.
You cannot adequately clean your home's exterior without the right tools. Algae and mold will still be present after using an inexpensive power washer and scrub brush only to shift the dirt. You will see immediate effects from the quick, secure cleaning services provided by our team of skilled specialists. Your roof won't have unsightly black streaks anymore, the siding won't have algae, and the driveway won't have motor oil.
Searching for Westbrook
House Washing Near Me?
When pollution, mold, and filth cause your home to become dirty, it might be problematic because it ought to be awe-inspiring to guests. Avoiding the dirt on your property might result in a variety of other problems in addition to turning it into a major eyesore in the neighborhood. Mold and mildew will grow on a dirty exterior if it is not cleaned by a professional. Your home could also lose its luxurious aspect if there is dirt living on it. The lack of maintenance may turn away potential buyers if you decide to put up your house for sale. A thorough cleaning performed by our house cleaning experts can halt long-term damage, relieving you of the worry of costly repairs.
Traditional exterior house washing uses a lot of pressure to clean your outside, but the side effects can include smashed glass, discolored siding, and even fractured siding. We provide a reliable and effective alternative. We will carefully remove any accumulation of dirt, mold, mildew, algae, and other toxins from your property using low-pressure and top-notch cleansers. The majority of construction materials, including wood, vinyl, stone, brick, and stucco, respond favorably to this non-intrusive method.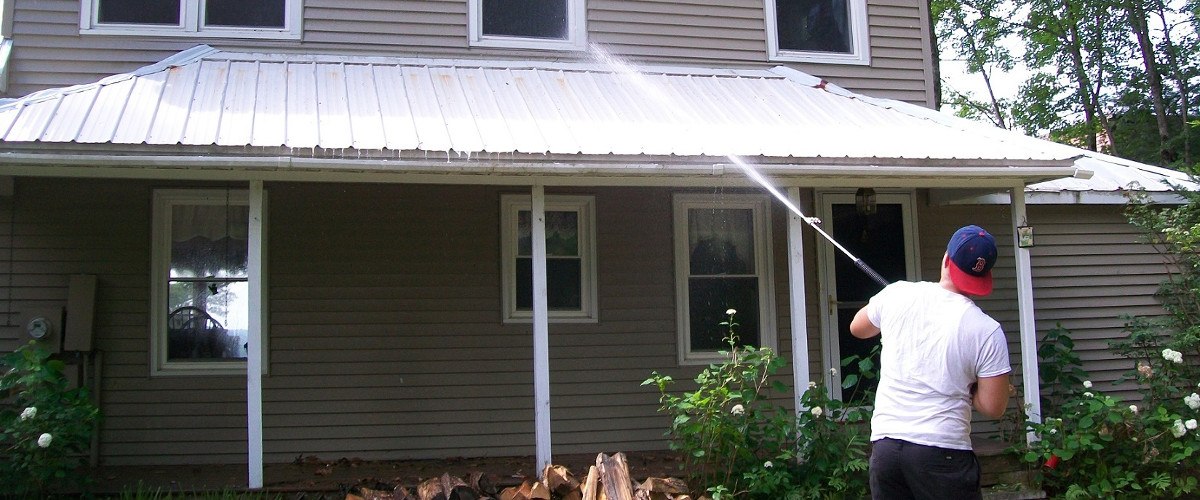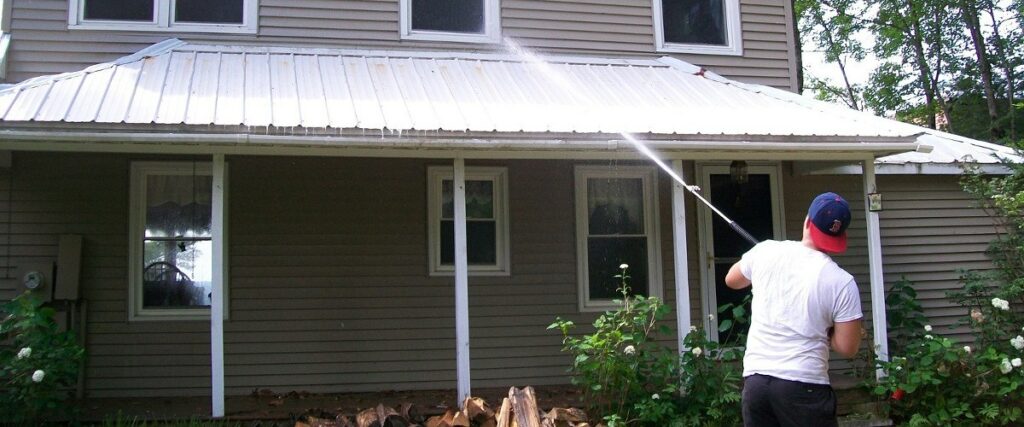 Local. Trusted. Family Owned.
Expert Exterior House Cleaning Westbrook Residents Trust
Call Today for House Washing
in Westbrook, ME!
The historic city of Westbrook is ideally placed between Portland, Gorham, and Windham, making it a vibrant and accessible metropolis. The Presumpscot River meanders through the center of the community, passing past several parks along the water that are a feature of the charming downtown. With the relocation of more and more new businesses and artists, Main Street in Westbrook is currently prospering. With its roots as a "mill town," this bustling city has grown into a thriving artistic community with better real estate values than Portland. The community has a variety of different activities for residents and visitors alike to enjoy.  Those that are into golf can take to the course at the charming 9-hole Sunset Ridge Golf Links or if the arts are more your thing, attend a performance at Rock Row's newest location for Waterfront Concerts.
We are devoted to achieving the best level of client satisfaction. You can be sure that your house or place of business will be handled with the utmost professionalism and attention to detail when you hire our Westbrook, ME house washing near me services. Utilizing the safest and most efficient tools and chemicals, we constantly hold ourselves to the highest standards in the cleaning industry.