Local. Trusted. Family Owned.
Roof Cleaning Westbrook ME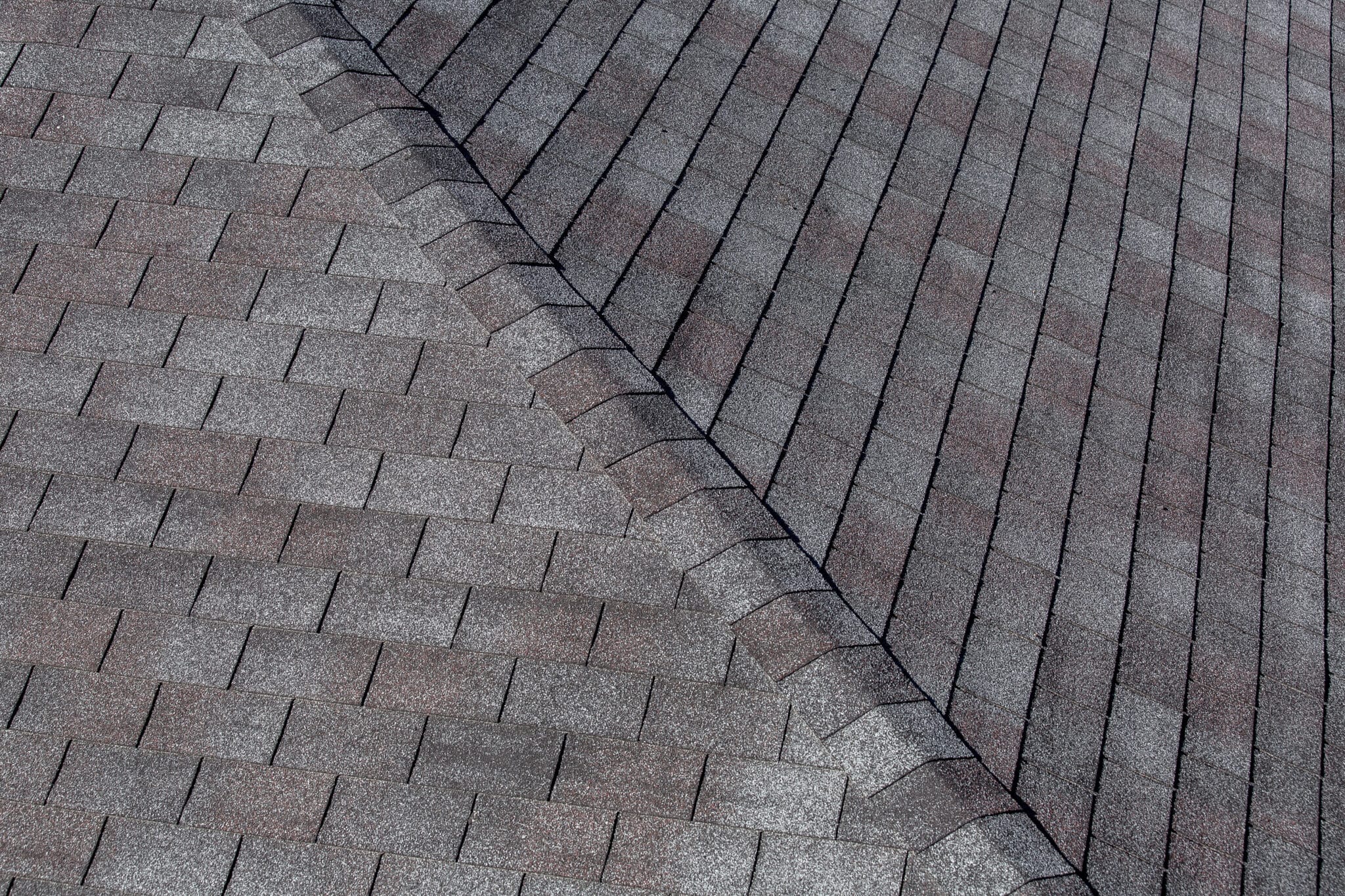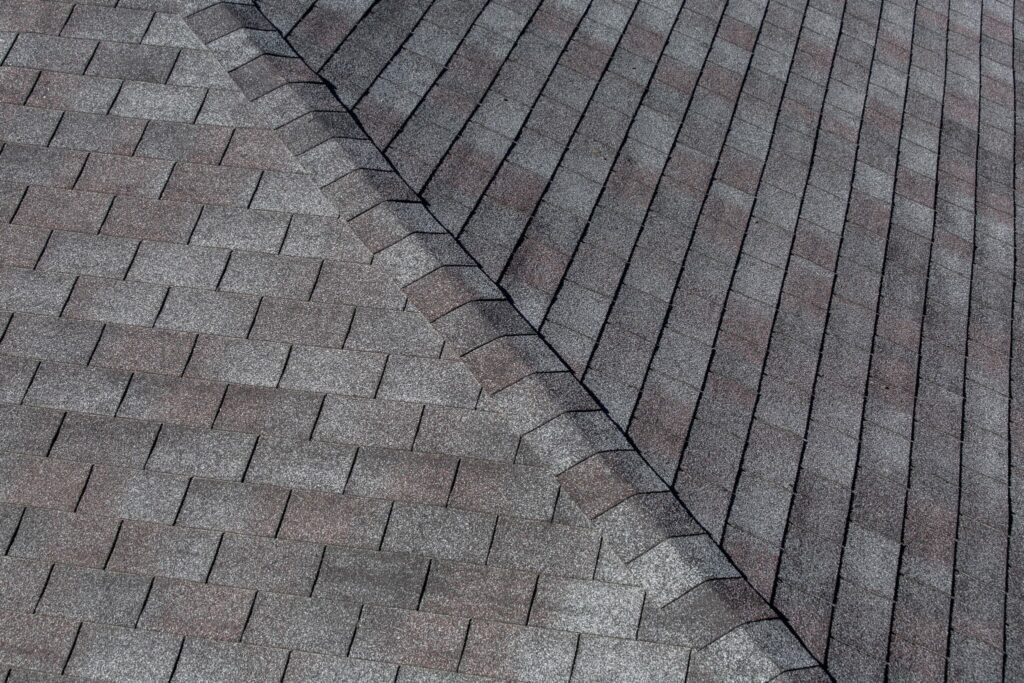 Top-Rated Roof Cleaning
in Westbrook
As a successful family-owned roof washing company, we at Western Maine Pressure Washing take great pride in providing our clients with the best soft washing in Westbrook, ME services available. Our skilled staff is committed to providing safe and effective services that materially enhance our clients' homes and places of business from start to finish. For the best long-term results, we perform all of our services using state-of-the-art equipment and non-toxic cleaning solutions. Above all, we give every project the utmost care and consideration, always prioritizing the health and safety of our clients. No matter the scope of the project, we work closely with every client to ensure their utmost satisfaction.
The most common suspects assaulting rooftops are algae and mold, which can swiftly travel from your roof into your attic and cause infestation issues inside your home. Roof cleaning keeps out these trespassers, who frequently cause allergies and other health problems. Additionally, cleaning your roof removes leaves, dust, and other material that can damage your roof over time.
Depending on where your home is located, a light washing procedure should be carried out every three to seven years to maintain the long-term quality of your roof. While cleanings can be performed whenever the weather is pleasant, even in the winter, our roof washing in Westbrook, ME methods are effective. Spring to late fall is typically the best time to have your roof cleaned.
Searching for Westbrook Roof
Cleaning Near Me?
You may be surprised to learn that your home's north side and any shaded sections have more black and green algae than the south side. This is a result of the absence of sunlight. These bacteria are able to flourish in a variety of roofing materials. If the roof deterioration is serious enough to result in water leaks and structural damage, a replacement roof may be required in as little as 10 or 15 years.
Regular roof cleaning and pressure washing services are essential to maintaining the shingles or tiles on your roof, ultimately saving you money on repairs down the road. Power washing removes the accumulation of dirt, algae, and mildew that can make your roof look shoddy and discolored. A roof cleaning can also keep your roof's structure intact and prevent serious damage from happening, potentially avoiding the need for a complete replacement.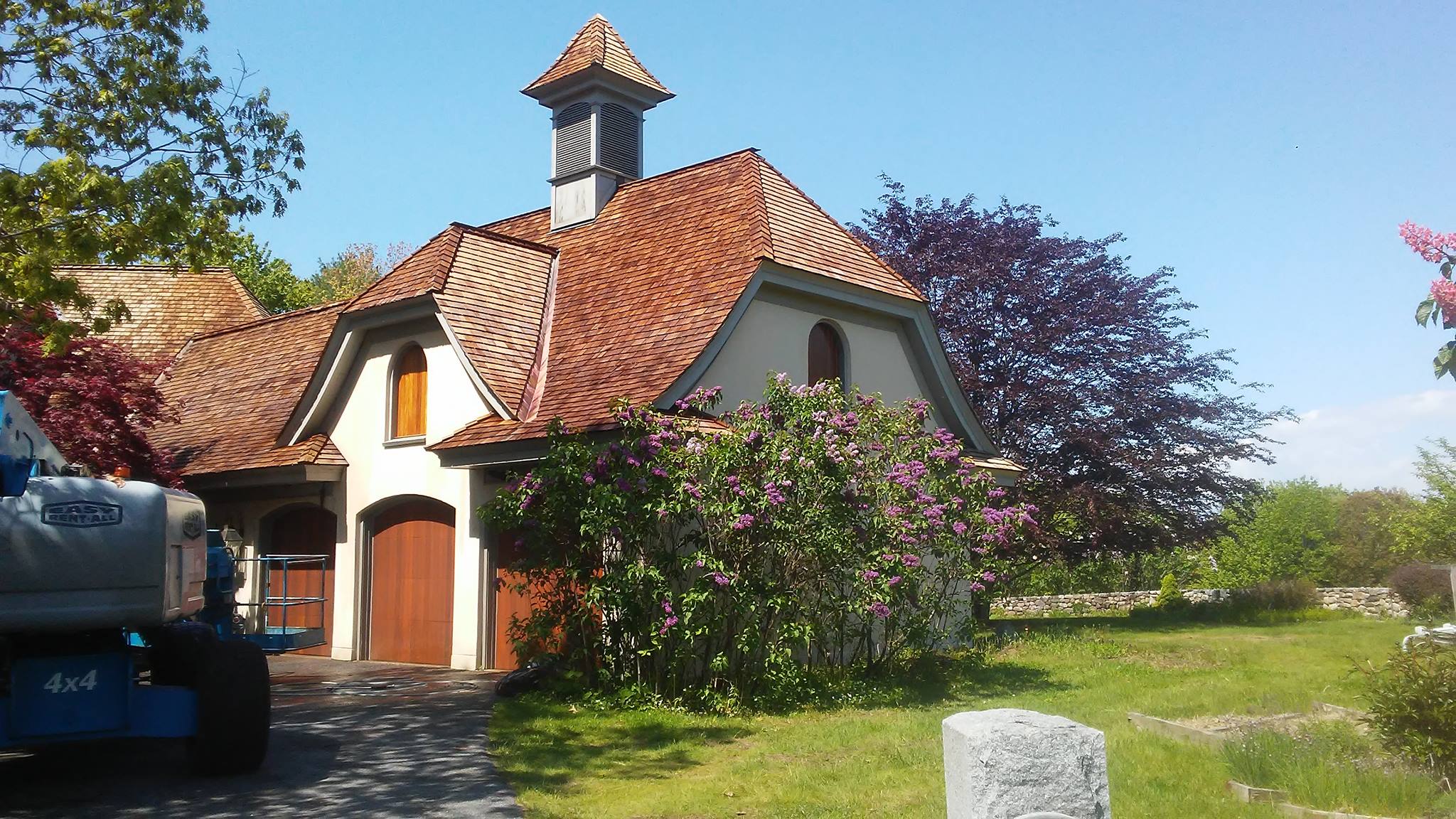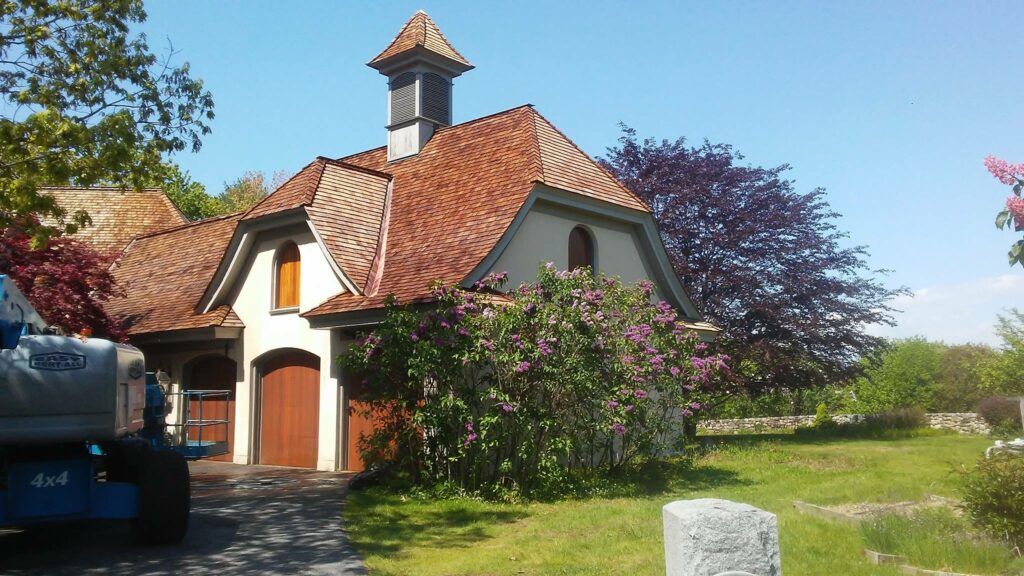 Local. Trusted. Family Owned.
Expert Soft Washing Westbrook Residents Trust
Call Today for Roof Washing
in Westbrook, ME!
Westbrook is a vibrant and easily accessible community because of its ideal location between Portland, Gorham, and Windham. A number of waterside parks that are a feature of the charming downtown area may be seen as the Presumpscot River weaves its way through the town's center. Due to the influx of new businesses and creatives, Main Street in Westbrook is currently prospering. This bustling city, which started out as a "mill town," has grown into a dynamic artistic community with greater real estate values than Portland. Westbrook has a surprising number of nature walks for a metropolis.  In the middle of the city, the Presumpscot River, old mill buildings, and a waterfall can all be seen from the pet-friendly Westbrook River Walk
We take great satisfaction in providing excellent property protection and roof cleaning in Westbrook, ME services. We are available to assist with any cleaning needs, including roof cleaning services, house/building washing, pool and deck enclosure cleaning, driveway/parking lot cleaning, and gutter cleaning/brightening. When you hire us, you are getting a group of professionals with the expertise and skills to successfully complete Westbrook, ME roof cleaning near me services on your property.